Popular Products

Replenishes depleted calcium to prevent the parathyroid hormone from pulling calcium out of bones.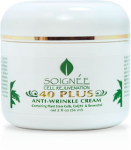 Soothes and repairs damaged skin and helps regenerate elastin for firm, youthful looking skin.

Encourages optimal immune system functioning, supports healthy circulation, and helps increase energy.

Gently exfoliates to reveal younger, healthier, and cleaner looking skin.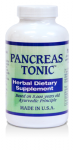 Encourages proper pancreas functioning to boost glucose uptake by cells and increase energy levels.
Popular Brands

Homeopathic and alternative health products by MBi Nutraceuticals - Molecular Biologics include multi vitamins and mineral supplements that support health.
View Products »

Scientific Bio-Logics® provide the highest quality and most effective oral and topical nutraceutical and homeopathic formulas available on the market today.
View Products »

Soignee Botanical manufactures natural hair and skin care formulas that enhance hair manageability and skin elasticity. Encourage hair and skin health with Soignee products.
View Products »