Pharmax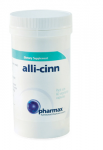 Possesses antimicrobial properties that act against undesirable bacteria, fungi, viruses, and protozoa.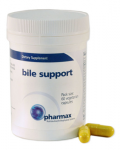 Bile Support helps to increase the excretion of neutralized toxins.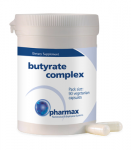 Regulates colonic cell turnover, stimulates apoptosis, and helps lower mutagenic capacity.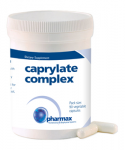 Caprylic acid inhibits growth of Candida albicans but does not affect normal lactic microflora.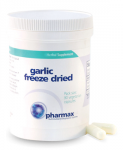 High-potent freeze dried garlic supplement that encourages healthy immune system functioning.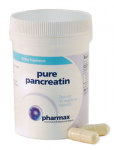 Stimulates enzymatic activity of pancreas for digestive health.

Encourages cardiovascular health, boosts immune system functioning, and promotes brain wellness.