Lecithin 1200 MG - 100 SG by Douglas Laboratories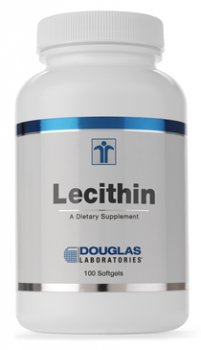 SKU: DOU295
MPN: 7929-100X
UPC: 310539012864
Supplement Facts
Serving Size: 1 Softgel
Servings Per Container: 100
Amount Per Serving
% Daily Value
Calories
11
Calories from fat
11
Total Fat
1.2 g
Saturated Fat
0 g
0%
Lecithin(from soya)
1,200 mg
*
*Daily Value Not Established
Other Ingredients: Water and gelatin (capsule).
Lecithin may be a useful dietary supplement for individuals who wish to support cardiovascular or neurological health with phospholipids.
This product contains NO yeast,gluten, soy protein, milk/dairy, corn, sodium, sugar, starch.artificial coloring, preservatives or flavorings.